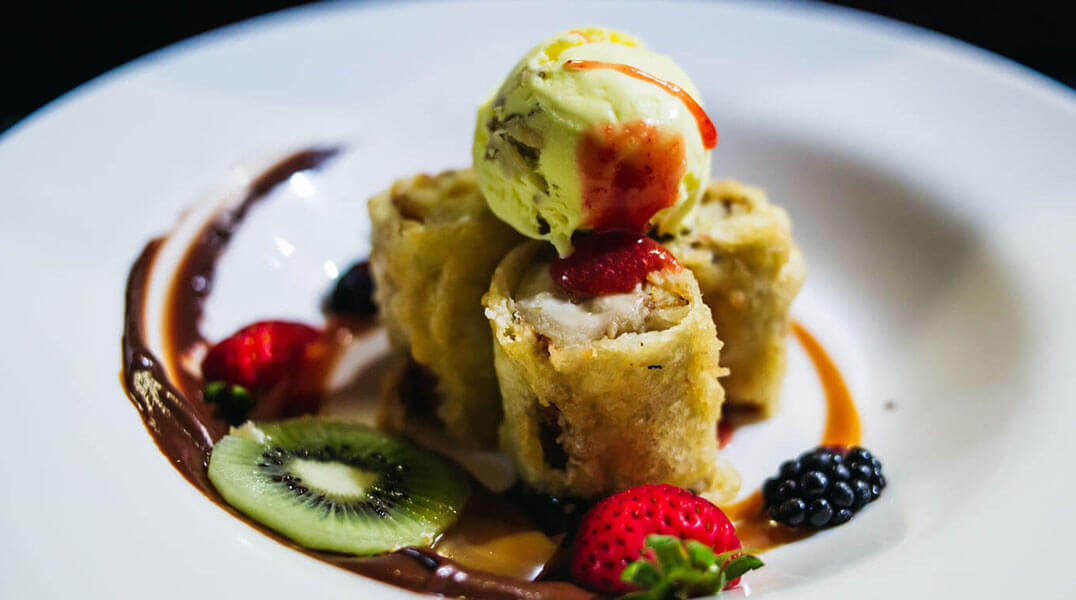 Go ahead, you know you want it! Japanese cuisine is so light and healthy you can afford to indulge in one of our sumptuous, signature desserts.
Signature Ice Creams: banana nut, candied ginger, dulce de leche, green tea, honey pine nut, pistachio, red bean, true vanilla.
Tempura Cheesecake: New York style cheesecake fried in a light tempura batter.
Tempura Banana Split: tempura battered banana, banana nut ice cream, fresh berries, & whipped cream
Banana Roll: tempura banana cheesecake maki, banana nut ice cream, & caramel
*Green Tea Crème Bruleé served with fresh berries
Seasonal Dessert Wines
*(dine-in only)