Classic. Contemporary. Cutting Edge.
Sushihana Japanese Restaurant serves the finest traditional Japanese and modern Asian Fusion cuisines available in San Antonio. If you're looking for a sushi restaurant that offers exotic sashimi and nigirizushi, signature sushi rolls, innovative entrées, curbside pickup, and an outstanding selection of premium wine, sake, and Japanese and American beer, Sushihana is the place to go.
Special COVID-19 Hours and Procedures
Hours: Tue-Sat, 11:00am–2:00pm, 5:00pm–9:00pm

Lunch: 11:00am–2:00pm, Tue–Fri

Dinner: 5:00pm–9:00pm, Tue-Sat
Due to the dine-in seating limitations at this time, we strongly recommend making reservations.
Guests who do not have a reservation will not be able to enter the restaurant until they can be seated.
Guests will be required to sanitize their hands prior to entering the restaurant.
Guests will have their temperature scanned before being admitted to the restaurant, and only those with a temperature below 100° Fahrenheit will be admitted.
Adult dine-in guests will be required to sign a Sushihana COVID-19 Guest Agreement Form before being admitted into the restaurant.
Due to our significantly restricted seating capacity, dine-in parties will be limited to a maximum of 8 individuals. Reservations for a party of 1 or 2 individuals will be made for a maximum of 90 minutes. Reservations for a party of 3 or 4 individuals will be for a maximum of 105 minutes, and reservations for 5 or more individuals will be for a maximum of 120 minutes. All members of a party must be present at the time of seating.
Guests are required to wear a mask covering their nose and mouth at all times when they are on the property except while they are actively engaged in eating or drinking.
Guests will be asked to maintain a distance of at least 6-feet from anyone outside their party whenever possible.
No guests will be permitted to sit at the lounge bar or sushi bar nor to stand within 6 feet of the bartenders or sushi chefs.
No Happy Hour
Curbside Pickup
Call 

210-340-7808 to order ahead.  (Due to extremely high demand during dinner hours we recommend calling at least two hours before you hope to pick up the food, but you can order up to a month in advance.)

Masks are required at all times when on the property.
The last curbside pickup order will be accepted 15-minutes prior to closing.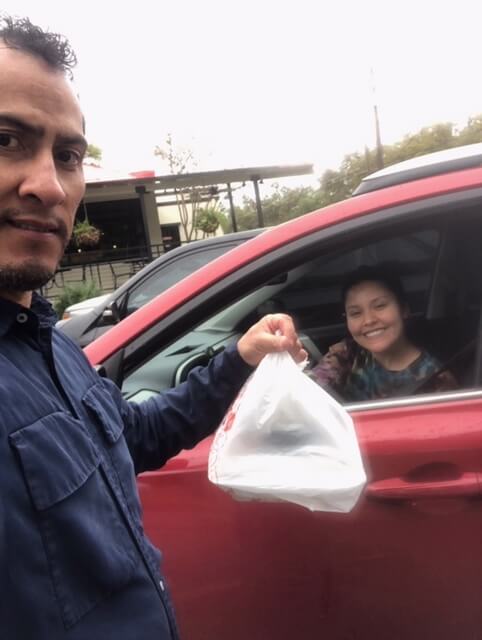 Enjoy our curbside pickup!